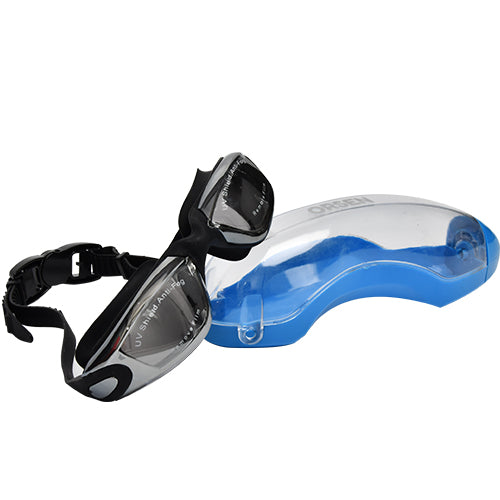 ORSEN Sport Goggles Glasses,Protective Eyewear Goggles,Eye Safety Glasses
The nose pads of the glasses and the surrounding of the glasses frame are designed with a silicone wear pad which is easy to disassemble and resemble, and it can protect the skin around the glasses from injury during exercise. Protect your eyes from damage, allowing you to participate in sports with peace of mind.
The sports goggles have a windproof design on the side of the glasses, which is designed to take into account the temperature problem and effectively prevent the glasses from fogging. You can enjoy clear and bright views throughout the sport using this pair of glasses.
The adjustable detachable glasses strap is made of high-quality nylon, which you can adjust according to your head circumference. This makes the glasses suitable for everyone's head circumference and fits tightly to the head, effectively avoiding the risk of falling off the glasses In the process of intense exercise, highly increases the service life of the glasses to a certain extent.
Suitable for all kind of Sports like Football Hockey Rugby Soccer Basketball Baseball Tennis etc. All sports which may hurt your eyes included. This is must-have item for your when you participate in sports.
The elastic band of the glasses is very elastic and can be adjusted according to your head circumference. In addition, the elastic band of this product can be disassembled and replaced, which is convenient for cleaning.