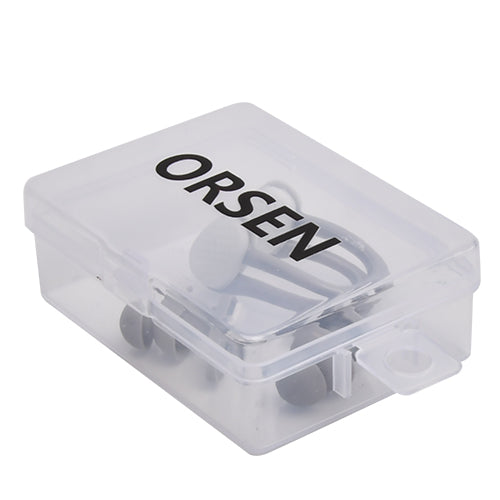 ORSEN Nose Plugs for Swimming for Adults,Swimming Ear Plugs with Nose Clip, 1 Pair Professional Waterproof Reusable Silicone Swim Earplugs and Nose Plugs for Surfing Snorkeling Showering
🏊【WATERPROOF DESIGN】Our swimming earplugs feature soft and flexible slats that provide excellent waterproofing and high wearing comfort. They're specially designed to protect swimmers' ears and nose, ensuring safety and peace of mind.
🏊【ULTIMATE COMFORT】Made of high-quality soft silicone, our swimming earplugs are incredibly comfortable to wear all day long. They're easy to insert and won't cause any discomfort or irritation.
🏊【SAFE & ECO-FRIENDLY】Our earplugs are made from non-toxic, odorless, and non-allergenic materials, making them safe for all users. They're also reusable, easy to clean, and come with a compact carrying case for convenience.
🏊【PORTABLE & EASY TO USE】Our swimming earplugs come with three plastic cases, each containing three pairs of earplugs and nose clips in black, white, and blue. The cases are lightweight and easy to carry, making them perfect for travel and outdoor activities.
🏊【VERSATILE APPLICATION】Our ORSEN earplugs are suitable for all kinds of water sports, including swimming, surfing, water skiing, canoeing, and drifting. They can also be used for bathing and showering to keep ear canals dry and prevent infections.